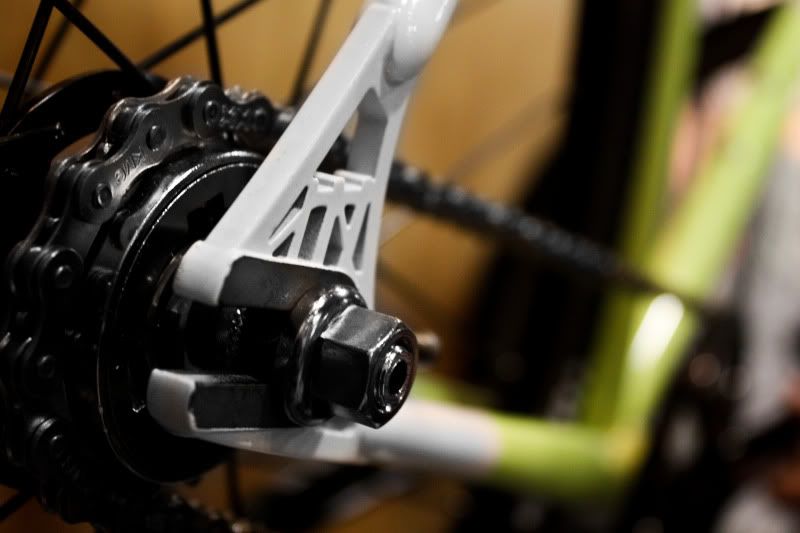 With all the exciting innovations to the world of Fixed Gears being unveiled at this years
Interbike
, there were a few that stood out in my eyes. The drop out design from
All City
is probably one of the cleanest looking designs, the Bridge was a nice touch. Their
Big Block
was set up with a rear hub that had internal gearing giving you the option of running two different gears, while still maintaining that clean single speed look.
There was a lot going on at the
LDG
(Liverly Design Group) booth this year. Brad Parker had a grind guard fixed to his bottom bracket for BB grinds and stalls. First time I've ever seen something like that, especially on fixed, click
HERE
to see a picture of it. One of the bikes they had set up gave you the option of running both 3/8 and 14mm dropouts, by simply removing 3 bolts that attached the drops to the frame. I imagine that the frame comes with both giving you the option of upgrading your 3/8 axles for 14mm without having to buy a new frame, or running some crazy shim.