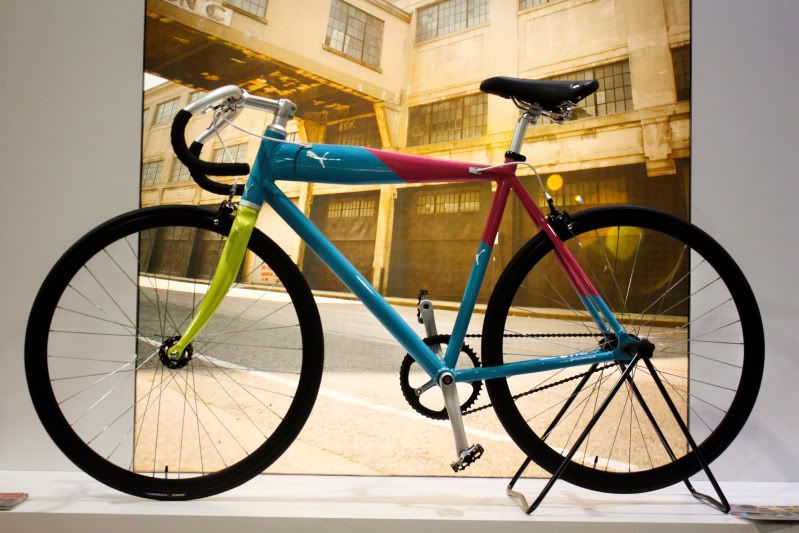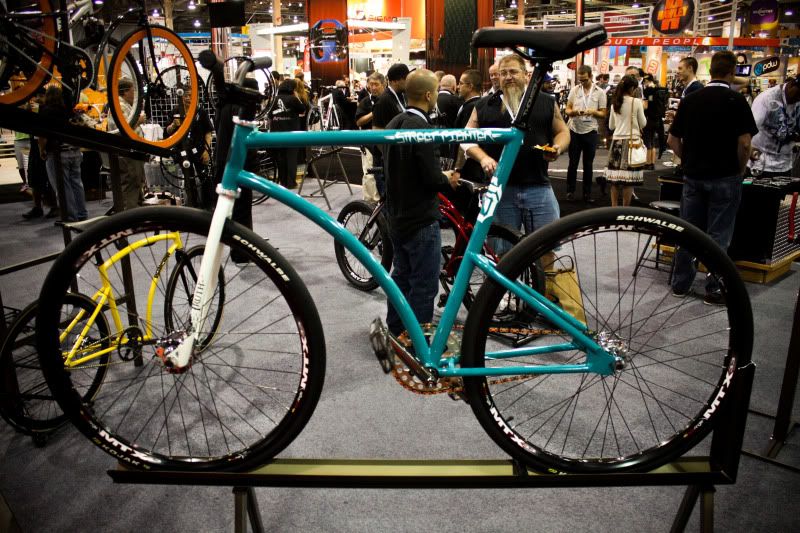 There were a ton new frames being released this year, a few of which were from new companies to the fixed gear market.
PUMA
had this interesting take of a track bike (
The Funk
) up for display at their booth. Looks like a mix between a track bike and motorcycle. Does that thing take gas? All joking aside, the color scheme looks fresh enough to sell, and I cant wait to see someone cruising around on one of these.
It was rad to see a local bike company from
San Jose
making their way to
Interbike
to show off what they got.
Shorty Fatz
had on display their FGFS frame called the Street Fighter. I can dig that name. It's a pretty stylish geo, and looks clean with dual 26. I'm just not sure I would do much more than flat ground tricks with it.